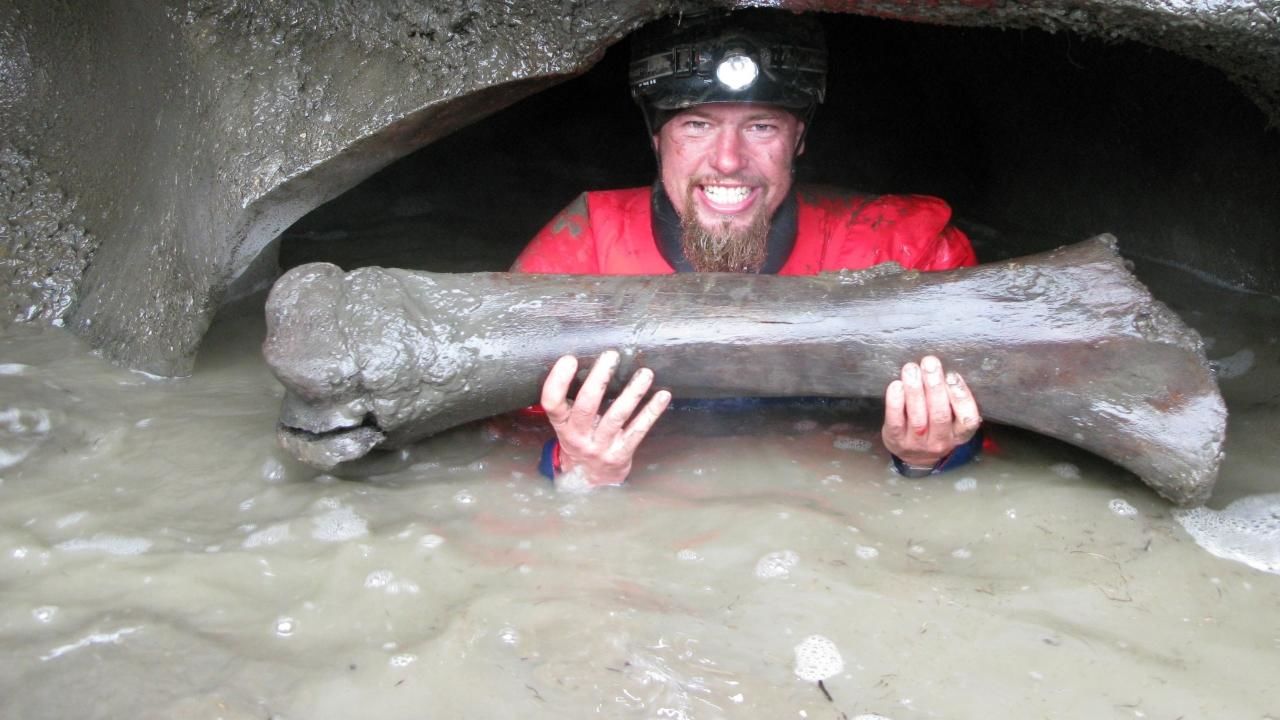 Things get scary as a scientist rappels down a Siberian permafrost cliff to collect samples.

(02:44)

A last ditch effort to collect mammoth samples lead a team of scientists into an unstable ice cave.

(02:58)
Scientists race to find one frozen cell that may bring a 10,000 year old mammoth back to life.
ABOUT THE SHOW
Ten thousand, years ago humans shared the planet with mammoths, giant creatures that roamed the Northern Hemisphere through Asia, Europe and North America. In the heart of Siberia, they numbered in the hundreds of thousands before becoming extinct for reasons that are still unknown. Today, scientists believe that they have the tools to bring one of these incredible creatures back to life. Mammoth: Back from the Dead follows a team of international scientists as they race to revive a long-extinct species in one of the most expensive, ambitious and audacious scientific undertakings ever. Follow this team on a quest to achieve one of the most audacious undertakings ever: to excavate frozen mammoth tissue in order to clone it. Mammoth: Back From the Dead follows the expedition team abseil down ice cliffs, search unstable caves and go to work trying to harvest DNA as they strive to...
Read More
Mammoth: Back From the Dead on Facebook
Get news on your profile. Click here