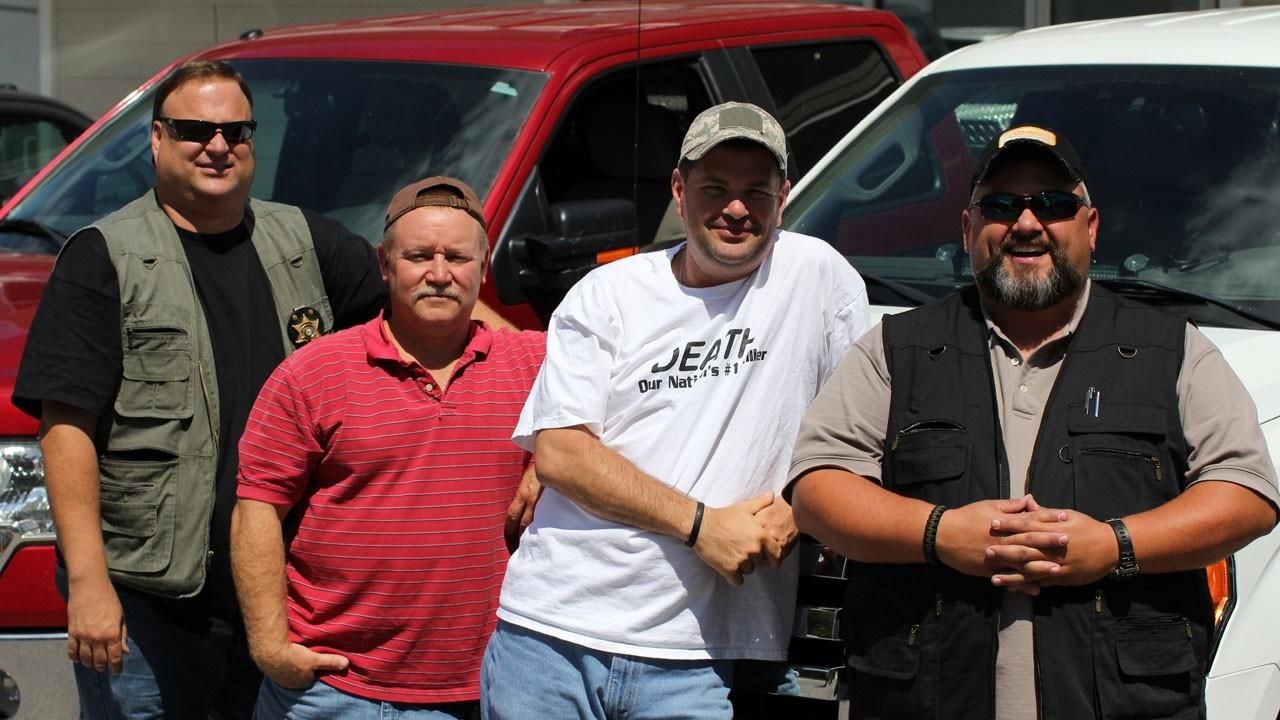 Unbeknown to this repeat offender the officers he is chatting with witnessed him dealing a few...

(02:22)

Randy has been busted for buying pills to sell to meth manufactures and now he wants to strike a...

(02:58)
Follow these brave men as they crack down on meth production.
ABOUT THE SHOW
With unprecedented 24/7 access, Methbusters takes you inside Franklin County Missouri's highly trained narcotics taskforce. We journey inside the belly of the beast as the dedicated detectives wage a war against their community's staggering meth problem. Led by Det. Sgt. Jason Grellner, they have more than fifteen hundred meth lab busts to their name. Each member has a unique skill set that compliments the rest of the team and enables them to identify, track, bust and help convict the people they pursue. They have never lost a case. And while meth may be their central focus, the taskforce also battles heroin, cocaine, marijuana and other illegal drugs. Witness first-hand how the detectives investigate leads and use interrogation to obtain information integral to their cases. Set in the rolling hills and rural farmland of Missouri, this immersive show profiles a group who will...
Read More
Methbusters on Facebook
Get news on your profile. Click here