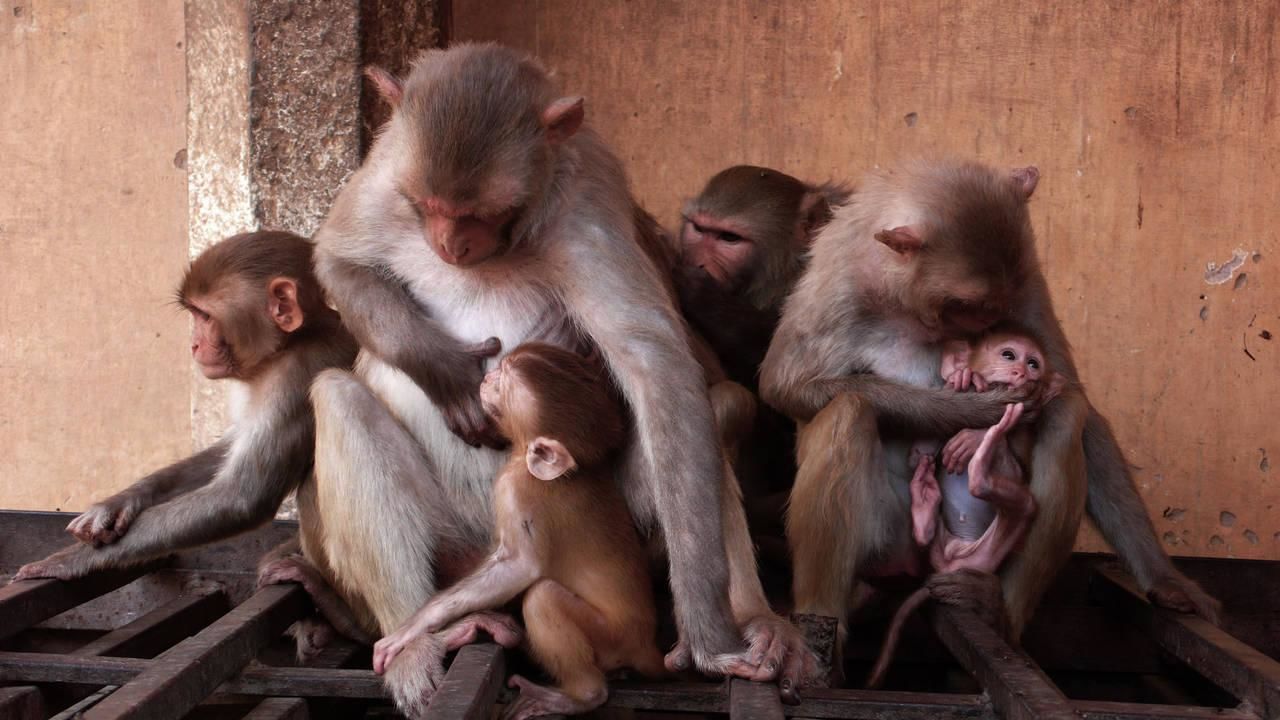 The monsoon rains are still running late and not only is food shortage a problem, a handful of...

(00:59)

The monkey-catcher releases the captured monkeys out in the country, far from their temple home....

(00:54)
ABOUT THE SHOW
Revered as descendents of the Hindu monkey God, the rhesus macaques of Jaipur, India, enjoy a highly privileged status. But, when monsoon rains are delayed by weeks, the monkeys must abandon their cushy lifestyle in a beautiful Hindu Temple for the streets of Jaipur.

While a maze of back streets and rooftop labyrinths make Jaipur the ultimate urban jungle, cars, electric wires and one determined monkey catcher make this a dangerous place for the 60-member Galta gang.

In this new 13-part series, the Galta gang ventures outside their peaceful temple lifestyle into the hectic streets of one of the fastest growing cities in the world. With no drought relief in sight, the monkeys must exploit every advantage they have to survive, whether it is sneaking through open windows or swiping fruit from an unattended grocery cart.

Rowdy teenagers Bipin, Yash and Tito are an inseparable trio,...
Read More
Monkey Thieves on Facebook
Get news on your profile. Click here