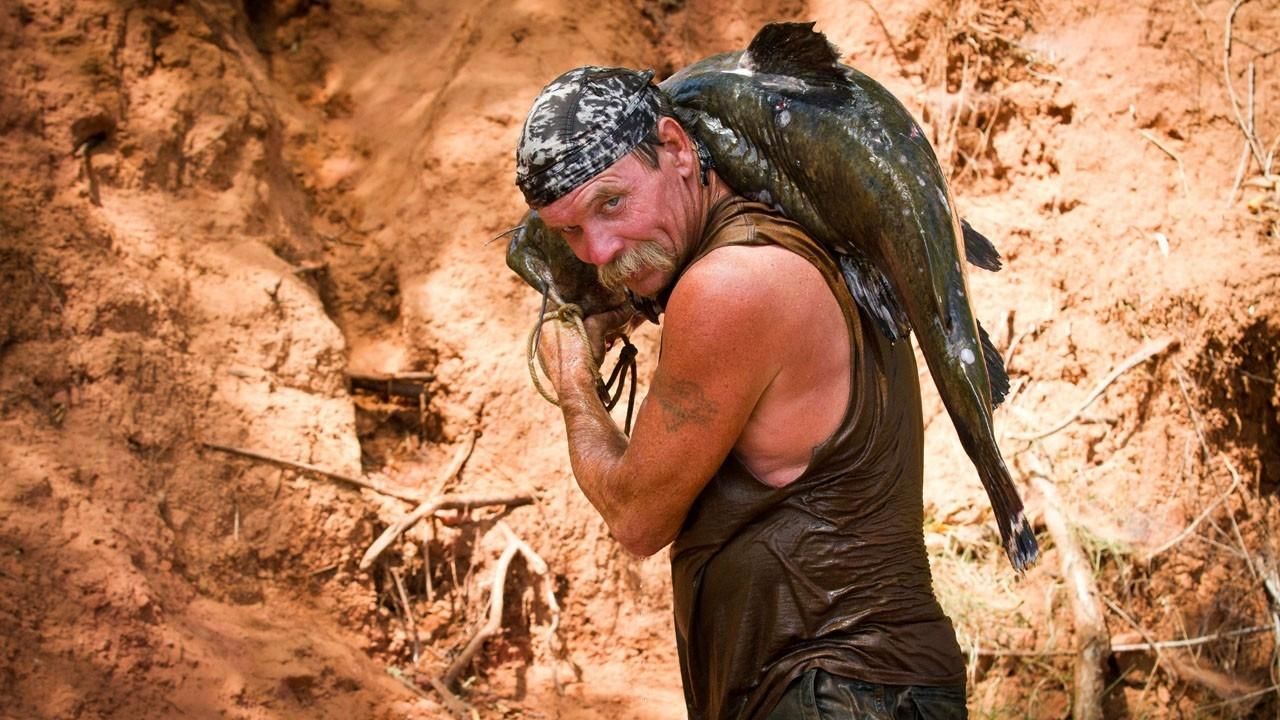 Two fishermen surround a brush pile in a river. One wrestles a fish as he gasps for air and help.

(02:02)

Marion finds himself in a tight spot. Can Mark pull him out before it's too late?

(01:28)
Big fish, big bucks and a good old fashioned play in the mud has these guys getting down and dirty.
ABOUT THE SHOW
No Rod. No Reel. No Problem. Deep in the heart of America, an age-old tradition has given way to a fierce competition of brains, brawn, and guts: Oklahoma's Okie Hand Fishing Invitational. For 10 weeks, five grabbling teams hunt for colossal flathead catfish using only their bare hands. With bragging rights, a $2,000 weekly prize, and a $10,000 grand prize on the line, it's an all-out battle to bring home the bacon—or in this case, fish. Get your shoes off and prepare to get down and dirty with the guys as they go swimming in the mud for that prized flathead catfish.
Read More
Mudcats on Facebook
Get news on your profile. Click here