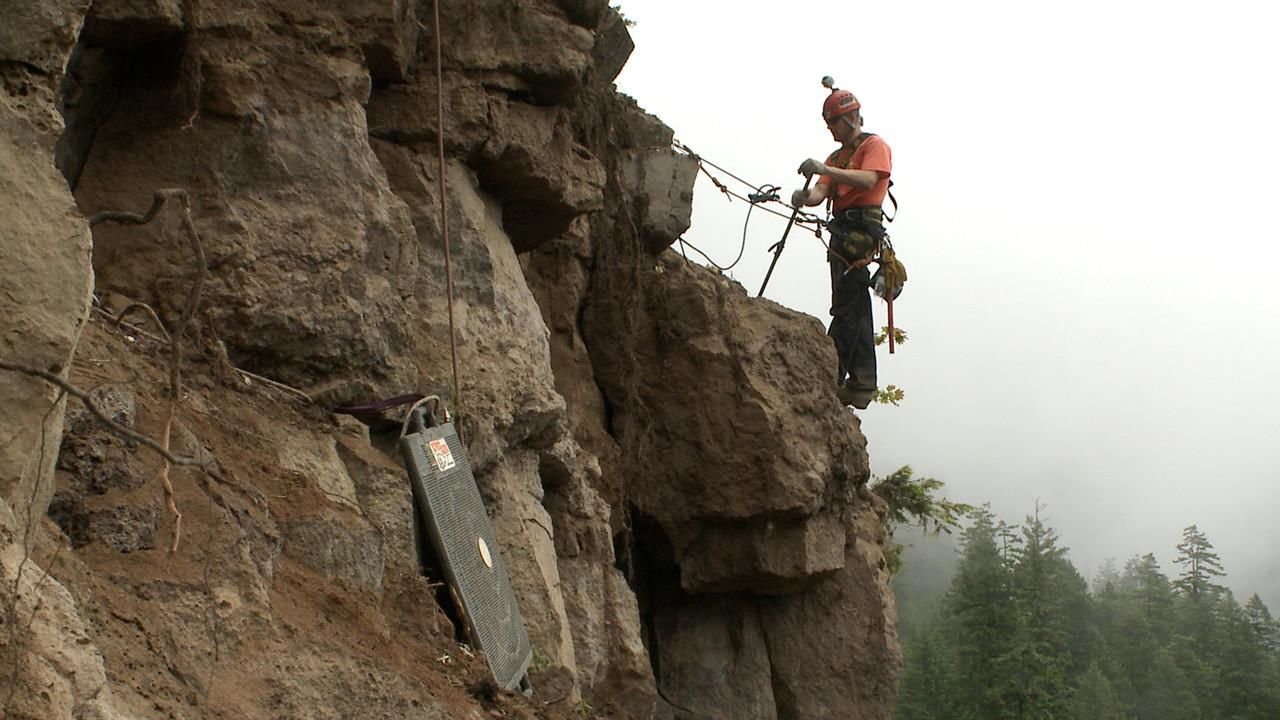 DESCRIPTION
Follow this tight-knit company of rock technicians who plant explosives, manhandle three-hundred pound hydraulic jacks, and set anchors into sheer rock, all while hanging hundreds of feet above the ground. Working with the constant threat of boulders the size of trucks falling around them, these men risk life and limb to protect us from the threat of massive avalanches and landslides all across North America. When a mountain falls, this crew of rock stars puts it back together.
EPISODE GUIDE
Rock Stars: Assault on Niagara

The crew reports to Niagara Falls State Park for a mammoth task: to make it safe for the public by tackling dangerously loose rock formations.

Rock Stars: House Of Cards

On day four of the Niagara Falls project, the crewmen continue to battle freezing temperatures as they attempt to clear more massive boulders.

Rock Stars: D-Day

Continuing the Niagara project, the men plan to drill six holes at Maid of the Mist and scale 400 linear feet of rock face at Cave of the Winds.

Rock Stars: Bolt to the Finish

As the Niagara project comes to an end, the rock men set out to install and grout six instrumentation bolts at the Maid of the Mist.

Rock Stars: Chaos On The Cascades

The rock technicians attempt to stabilise the slopes of a busy highway deep in the heart of Washington's dangerous mountainous terrain.

Rock Stars: Death Trap

Pressure builds on John to get a big job done in time. While on the job, Rowan makes numerous mistakes that put his co-workers in harm's way.

Rock Stars: Meltdown On the Mountain

Four days behind schedule and with the biggest job still to tackle, can the team unite to get the project back on track?

Rock Stars: Man v Boulder

The group faces numerous obstacles installing a cable anchor into the slope. Will their efforts meet the Washington State Department's approval?

Rock Stars: Falling Apart

Greg's ego continues to get him into trouble, forcing Dennis to shake the rust off his harness and take charge of an important job.

Rock Stars: Blowing Up

The day before a scheduled blast that will blow up an entire section of mountain, Dennis pushes the crew to finish clearing the area on time.