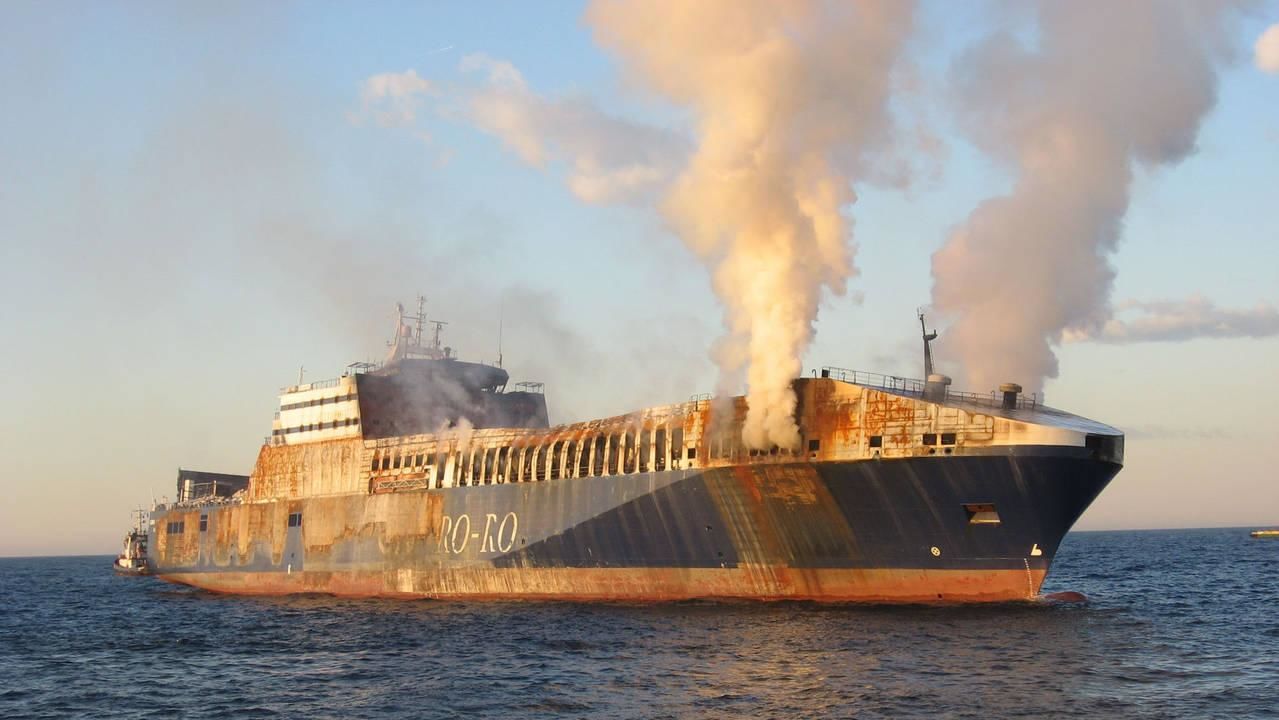 Cargo ferry the Adriyatik lies aflame in the Adriatic hopelessly out of control - as she drifts...

(01:09)

In the Irish Sea truck ferry the Riverdance is battered by bad weather and wrecked off the shore...

(01:23)
ABOUT THE SHOW
Saving ships from the ravages of nature, intense fires and cruel seas is one of the most dangerous operations known to man. When giant tankers, freighters, ferries or cruise vessels sink or burn, their last chance for survival rests in the hands of elite emergency marine salvage teams who battle hurricane-force winds, heavy swells and poisonous gases to rescue ships in duress.
In National Geographic Channel's Salvage Code Red, salvors race against time to rescue stricken ships, their cargo and crew, and prevent environmental disaster. Divers venture with helmet cameras inside sunken vessels to capture gripping footage of abandoned behemoths. The five-part series takes viewers inside the bowels of a burning ship while intricate CGI illustrates the immense challenges, and some innovative solutions, in hauling and repairing a sinking vessel.

In Firestorm, a multi-million dollar ferry...
Read More
Salvage Code Red on Facebook
Get news on your profile. Click here