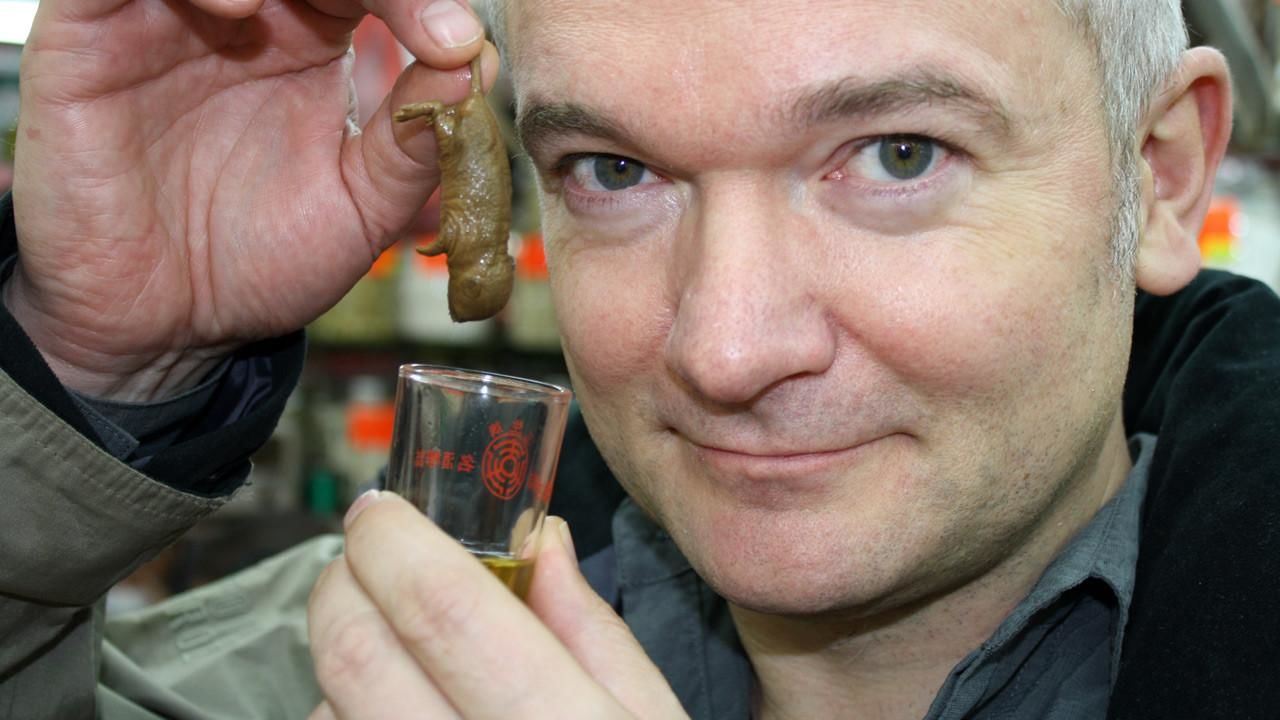 Snake blood and bile are used in traditional Chinese medicine.

(02:58)

Are there genuine medical benefits to potions like three-penis wine?

(02:56)
Tribal medicines use everything from cow urine to goat blood.

Some tribal doctors prescribe hallucinogens and odd potions.
ABOUT THE SHOW
Author and explorer Piers Gibbon travels the globe to try to uncover the science and secrets behind traditional healing and some of the world's most ancient forms of healthcare. Joining Piers are volunteer patients who experience a range of extreme treatments. Their mission—to find a potential cure to their own medical ailments -- something western medicine has failed to achieve.
Read More
The Witch Doctor Will See You Now on Facebook
Get news on your profile. Click here