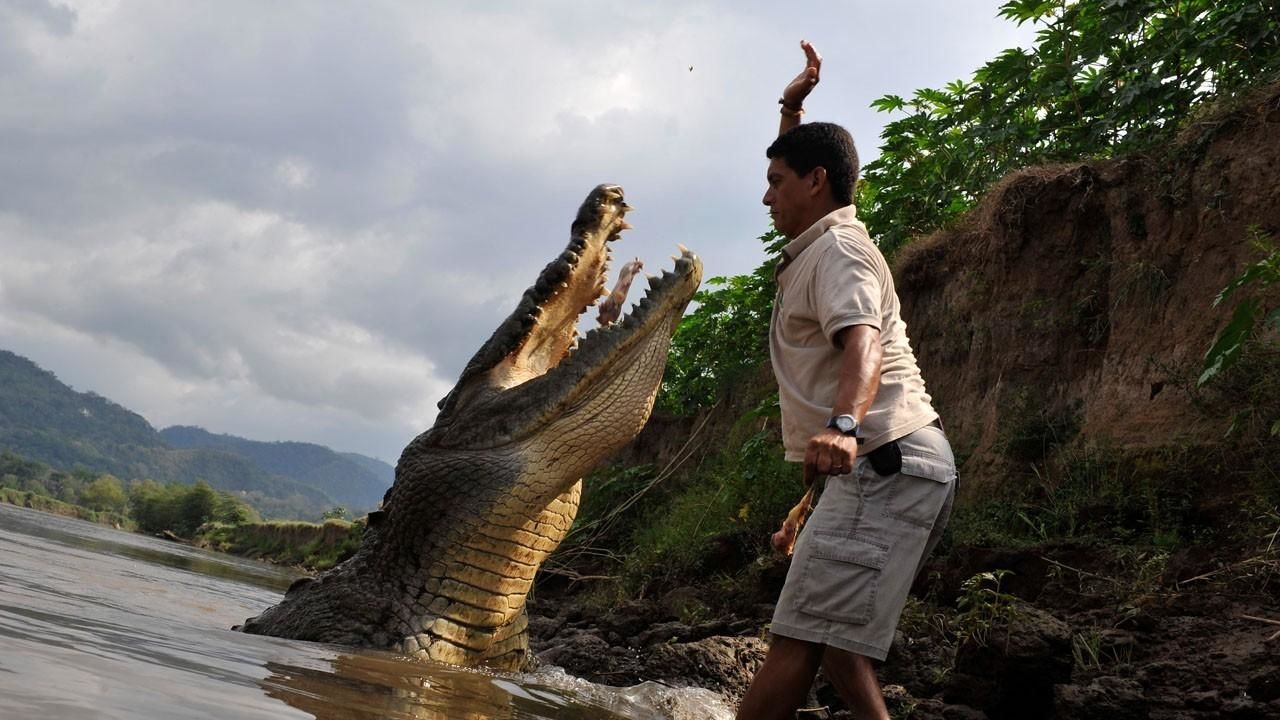 Meet Tarzan Tito, a man who has developed a special bond with a fearsome Nile crocodile.

(02:53)
Check these guys out as they work with one of the most dangerous animals on the planet.
ABOUT THE SHOW
Roger Horrocks has heard stories of men "calling" wild crocodiles out of the river and a crocodile shaman who can swim and ride on the back of a giant crocodile without being eaten. Roger believes that these ancient reptiles are possible of showing emotion and he feels a deep connection to crocodiles. He is compelled to investigate these stories and hopes to meet "Chito", the crocodile shaman. Shortly after filming, Chito's beloved crocodile, Pocho died leaving this film as the only documentary of his extraordinary life.
Read More
Touching the Dragon on Facebook
Get news on your profile. Click here