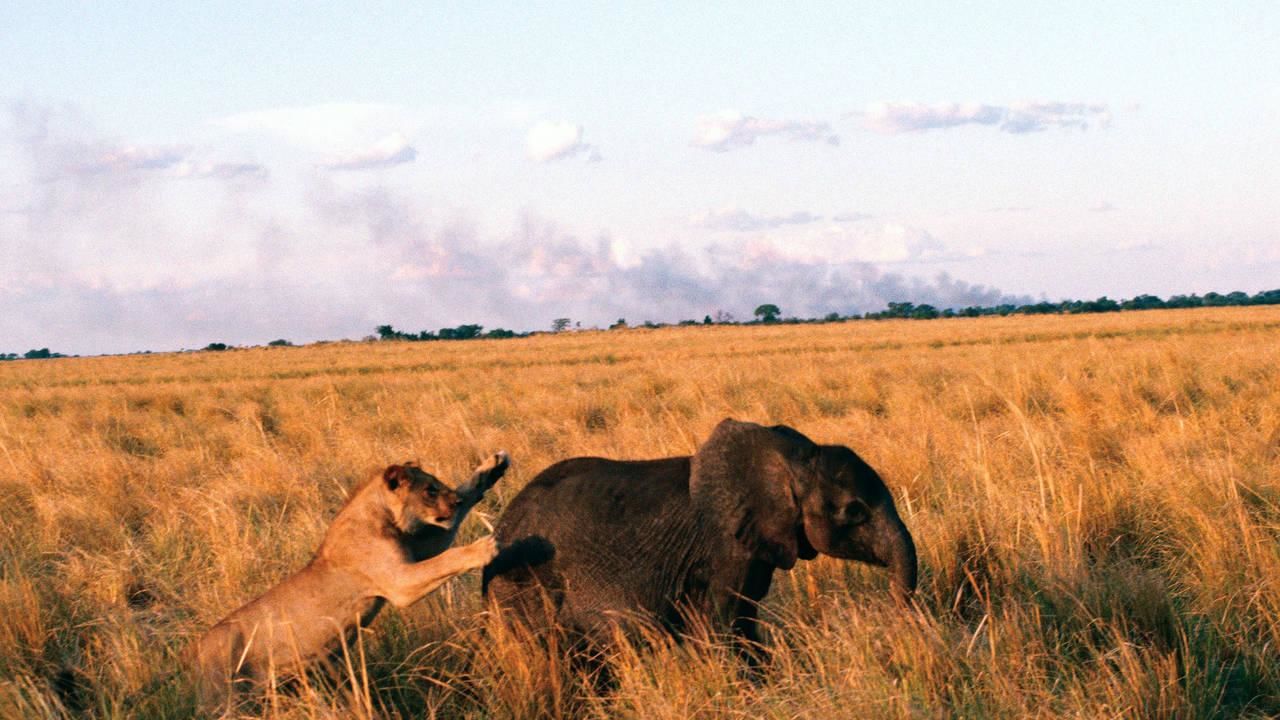 ABOUT THE SHOW
The combatants are full-grown elephants and hungry lions. The battleground is a muddy waterhole in Botswana.

The harsh and unforgiving fight for survival on the savannahs of Africa is captured in spellbinding fashion. Featuring the spectacular, up-close photography by celebrated wildlife filmmakers Dereck and Beverly Joubert, Ultimate Enemies documents rarely captured behaviour between Africa's largest and fiercest adversaries, the elephant and the lion, when the rivals are driven together by their desperate need for water.

With the dry season upon them and water becoming a rapidly vanishing commodity on the parched savannahs of Botswana, these unlikely and uneasy neighbours are forced to share close quarters around a shrinking waterhole. Enduring close proximity that neither animal would normally tolerate, a territorial struggle erupts into a shocking and unexpected clash, with...
Read More
Ultimate Enemies on Facebook
Get news on your profile. Click here