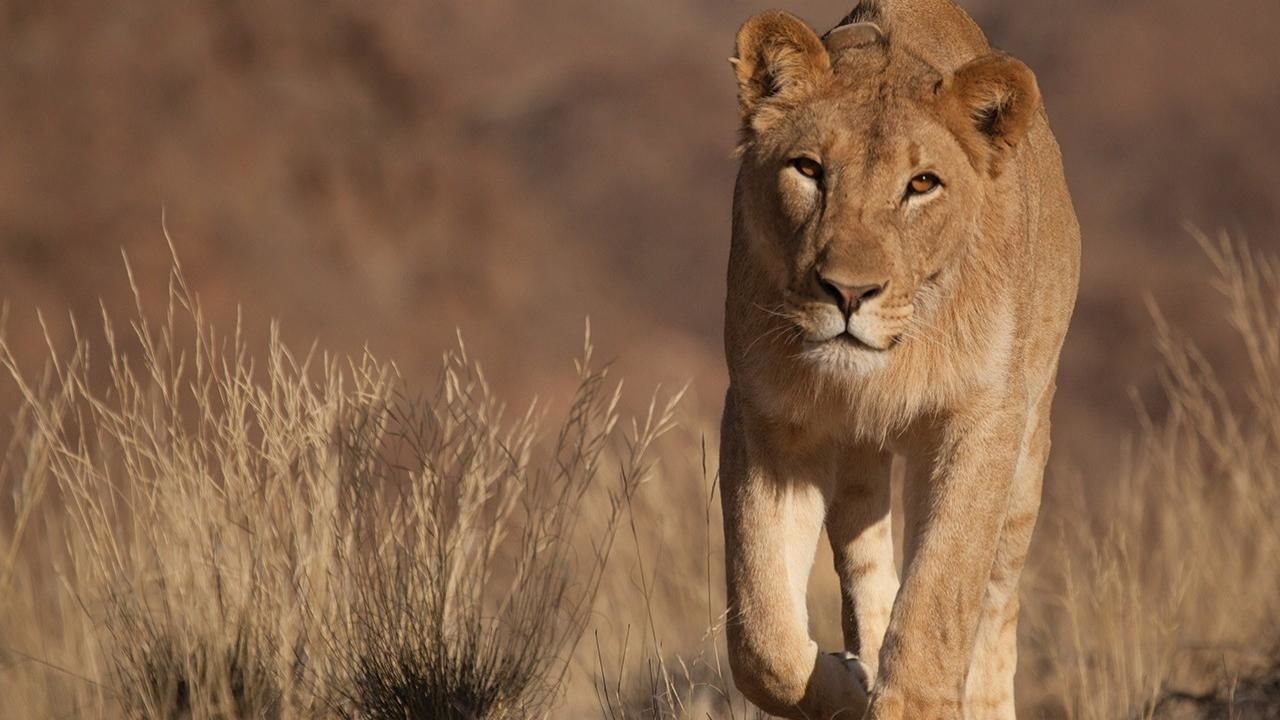 Three mother lionesses skillfully track a giraffe during a hunt.

(02:50)
Take a look at this pride of lions, who are surviving despite of hardships the desert.
ABOUT THE SHOW
An old lioness and her two daughters are holding the key to the future of all desert lions. Two years ago, they gave birth to a total of five male cubs and now the time has come for the 'Five Musketeers' to continue life on their own. If they can make it to adulthood, there will be hope for the dwindling desert lion population. For the first time ever in this harsh and extreme landscape, observe over an extended period the secret lives of true desert lions living in the ancient Namib Desert around Africa's Skeleton Coast Park. Scientist, Dr. Philip Stander, has studied the small population of desert lions for nearly two decades and monitors this significant pride closely. They roam the rugged mountains, the majestic sand dunes, the endless gravel plains and sometimes even the beaches of the Skeleton Coast. Share intimate moments with lions once thought to be extinct and uncover...
Read More
Vanishing Kings: Desert Lions of the Namib on Facebook
Get news on your profile. Click here